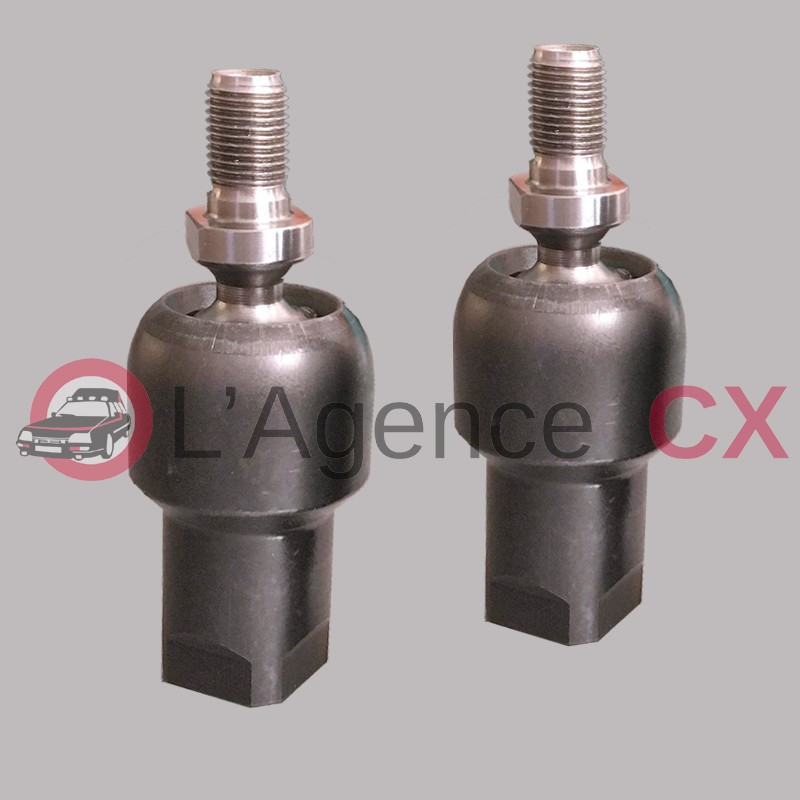  
Pair of rod ball joints for mechanical steering Citroen CX (OEM quality)
Pair of Rod Ball Joints for Mechanical Steering Citroen CX - Similar to original parts
Fits all Citroën CX without DIRAVI, until 1982
To get fitted on steering rod

Suitable for Citroën GS Birotor
General advices
- in case of loose steering, check your rod ball joints. Then if your steering rods are mooving, then replace your rod ball joints
- always change rod ball joints per pair
- after any Rod ball joints replacement, proceed with a wheel alignment
n° d'équivalence : 
Quantity 1 = 1 pair of rod ball joints
News parts, matching OEM Quality. Produced in france
Sold by pair, meaning 2 units. For the cart : 1 means 1 pair
Subscription : we're collecting orders with a special price to ensure a production launch. Deliveries will occur if we reach the requested volumes (50 pairs). If not, then subscribers will be refunded.
Payment only by bank transfer, specifying your order reference (9 letters code).
Information on project progress on our forum https://www.lacitroencx.com/ or via the webstore newsletter
Many thanks for your confidence
Data sheet
Width

4.5 cm

Weight

1 kg

Longueur

9 cm
Customers who bought this product also bought: