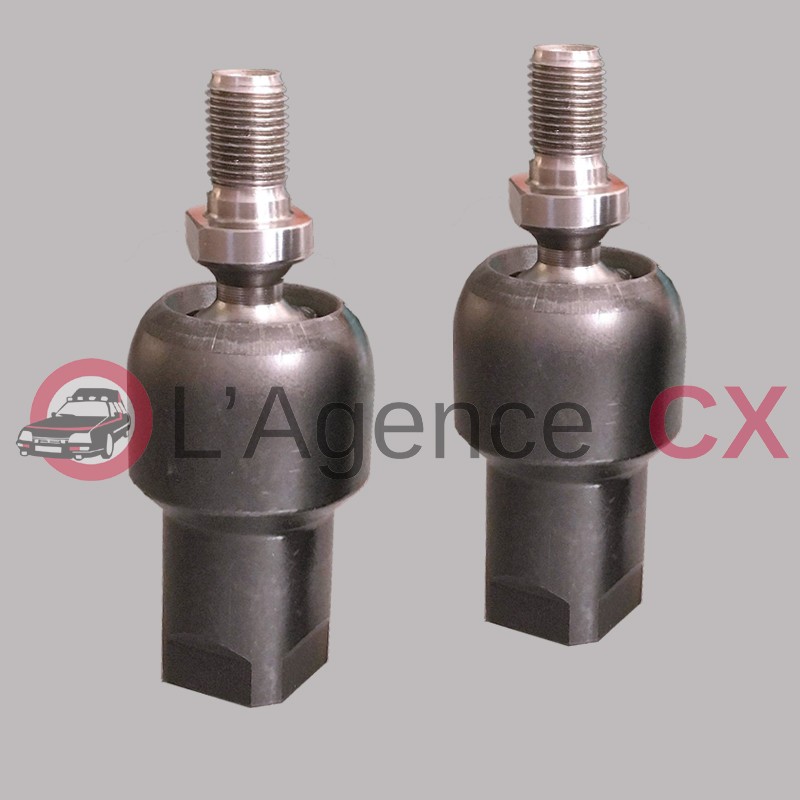  
2x Citroën CX Rod ball joints for mechanical steered Citroen CX (OEM quality)
Tax included
Livraison : 1 à 3 semaines
Pair of Rod Ball Joints for Mechanical steered Citroen CX - Similar to original parts
Fits all Citroën CX without DIRAVI, until 1982
To get fitted on steering rod

Suitable for Citroën GS Birotor
General advices
- in case of loose steering, check your rod ball joints. Then if your steering rods are mooving, then replace your rod ball joints
- always change rod ball joints per pair
- after any Rod ball joints replacement, proceed with a wheel alignment
n° d'équivalence : 
Quantity 1 = 1 pair of rod ball joints

Tous nos articles sont conformes à la législation en vigueur et sont garantis "bonnes affaires"

Politique de livraison : les colis sont préparés à la main, par le Président lui-même (ou par les membres du Bureau)

Politique retours : pas de retours, car satisfaction totale au 1er envoie ;)
News parts, matching OEM Quality. Produced in france
Sold by pair, meaning 2 units. For the cart : 1 means 1 pair
Payment only by bank transfer, specifying your order reference (9 letters code).
Information on project progress on our forum https://www.lacitroencx.com/ or via the webstore newsletter
Many thanks for your confidence
Data sheet
Width

4.5 cm

Weight

1 kg

Longueur

9 cm
No customer reviews for the moment.