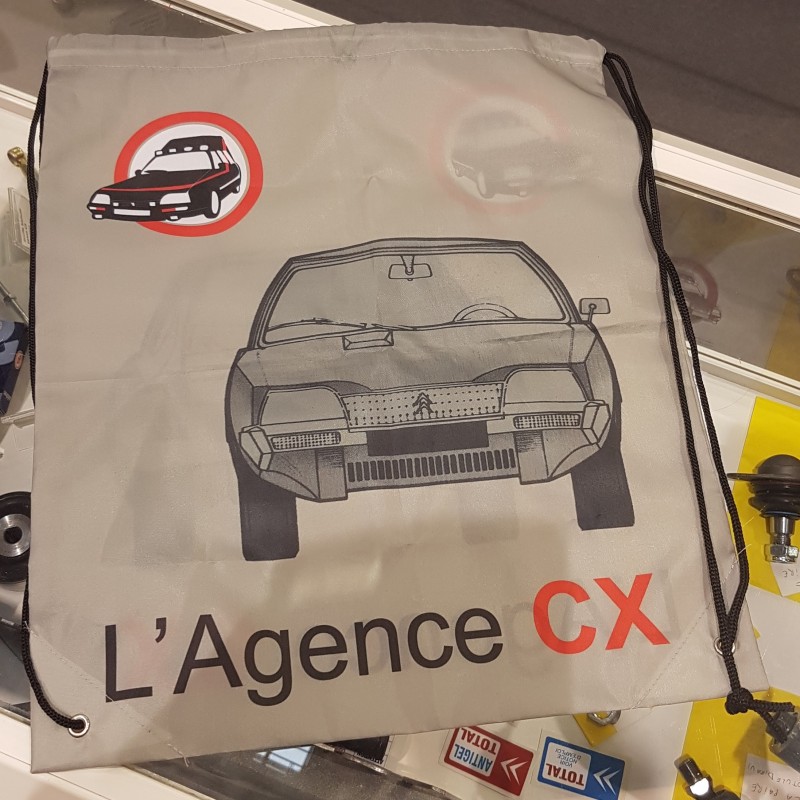  
L'Agence CX's transportation bag
Tax included
Livraison : 1 à 3 semaines
L'Agence CX nylon bag, size 37x42 cm, lace closure, double handle for backpack.
To transport your mechanical stuff to the Workshop ;) or the set of detailing products for your vessel ... for instance.
In short, to carry around ant stuff you want !

Tous nos articles sont conformes à la législation en vigueur et sont garantis "bonnes affaires"

Politique de livraison : les colis sont préparés à la main, par le Président lui-même (ou par les membres du Bureau)

Politique retours : pas de retours, car satisfaction totale au 1er envoie ;)
No customer reviews for the moment.