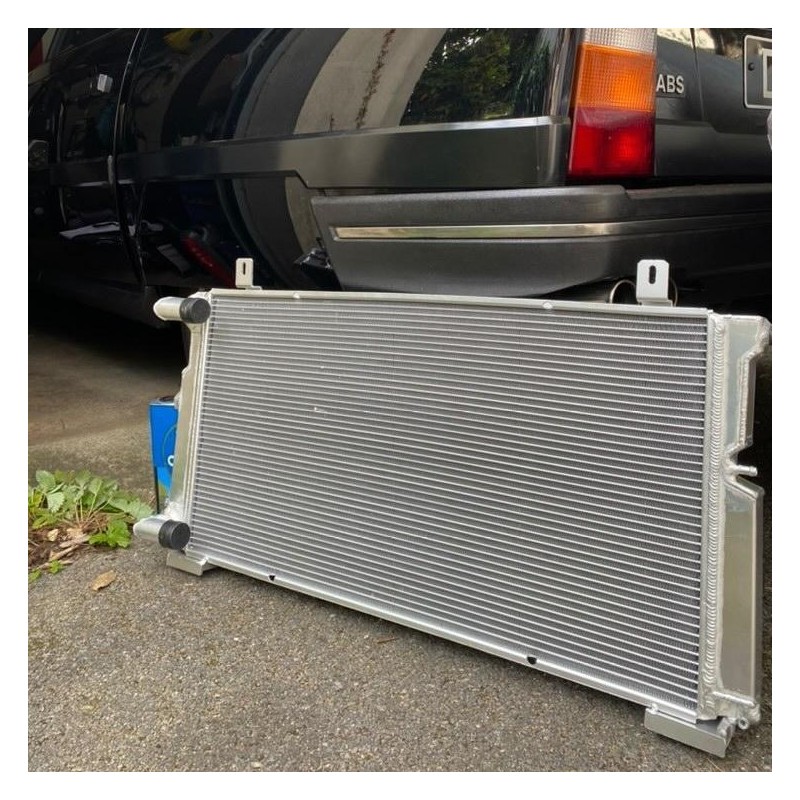  
Citroën CX Turbo cooling Radiator - petrol and diesel engines
Tax included
usually 2 weeks
Radiator - Exclusive new part
Fits all CXs Turbo, both petrol and diesel engines, all models from 1984 to 1991
with or without AC

New part, with exclusive design by L'Agence CX - 100% aluminium
Benefits :
- to replace the original part. No modification required
- single material, no internal plastic "boxes"
- cooling capacity increased by 10 to 15% (aluminium)
- weight reduced by approx 1 kg compare to original part

Tous nos articles sont conformes à la législation en vigueur et sont garantis "bonnes affaires"

Politique de livraison : les colis sont préparés à la main, par le Président lui-même (ou par les membres du Bureau)

Politique retours : pas de retours, car satisfaction totale au 1er envoie ;)
New parts
Production takes place once orders has been received.

French legal rules give to non professional customer a 7 days reflexion delay that allows you to cancel your order and get refunded (no costs except bank fees). Once this delay expired, the order is acquired and cancellation not possible anymore. 
Payment only via bank transfer, specifying your order reference (9 letters code).
L'Agence CX members are kindly asked to employ the same email address as the one used on the forum
Radiator shipping can't be shared with other items
Data sheet
Height

60 cm

Width

4.5 cm

Weight

5 kg

Longueur

105 cm
Customers who bought this product also bought: