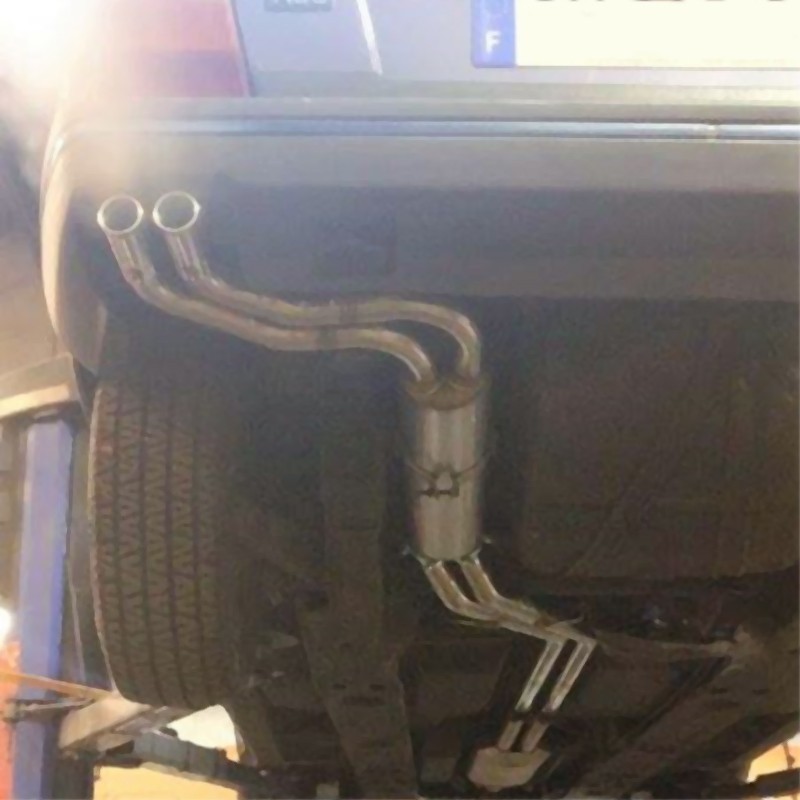  
CX Turbo Stainless Steel exhaust line
Ligne d'échappement gti TURBO - Inox - ligne complète - Refabrication exclusive
Pour toutes Citroën CX Turbo, Turbo1 et Turbo2 essence
[pour Prestige : préciser dans votre commande]

A partir du col de cygne, comprend :
- petit tube avant
- pot central
- rallonge
- silencieux arrière
- enjoliveurs inclus
Avantages :
- Alignement étudié pour montage facile, sans toucher
- Bon positionnement de la sortie au niveau du pare-chocs
- Sonne bien
Conseil de montage
- colliers à approvisionner séparément
Quantité 1 = 1 ligne complète
Full exhaust line only ; for the cart : 1 means 1 complete line
New parts

For Prestige turbo : please, email us while placing your order
Payment : Bank transfer only, with your order reference (9 letters). The common purchasing will be valid for at least 10 exhaust lines ordered
As previous times, subscribers will be informed about issues and time schedule.
In case of cancellation (missing orders), suscribers will be refunded, of course.
Key : parts to get picked up at L'Agence CX garage (F - 28). For those who may come to la Ferte Vidame, it is quite close...
For L'Agence CX members, please use the e-mail address you're commonly use on the forum
Data sheet
Weight

17 kg

Longueur

4 cm